Business Tax Problems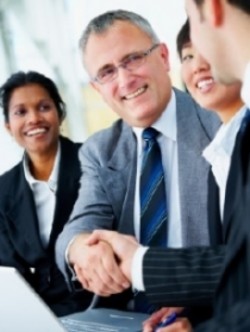 Are tax problems disrupting your business's daily operations? Are you worried that a serious tax problem might lead to having to close your doors for good? Pick up the phone and call Taxation Solutions, Inc. We're equipped to tackle all of the business tax issues that can wreak havoc on your company's finances. Whether you're self-employed or you operate a small business or a larger corporation, we've got you covered in the Boston area. We have more than four decades of combined experience in IRS problem resolution, and we care deeply about customer service. Our network of highly qualified tax attorneys, enrolled agents, and other tax professionals has the expertise to help you overcome IRS tax problems, from penalties and fees to government actions against your business. If tax troubles are keeping your business out of the black, you've come to the right place. Call now to book your initial consultation, and to get a free estimate for our business tax help services! 
Taxation Solutions, Inc. is qualified to provide business tax help services such as:
Filing past-due tax returns
Correcting misfiled or erroneous tax returns
Getting penalties lifted
Negotiating tax settlements to reduce your debt
Representing your business during an IRS audit
Solving payroll tax problems
And more! 
From small business tax advice to corporate tax problem help and beyond, no issue is too serious for us to tackle. We've worked with all sorts of businesses in the greater Boston area, and we'll tailor our recommendations and services to your company's needs and specifications. We care about bringing you relief from tough tax problems. As a licensed and insured IRS problem resolution firm that's affiliated with the American Society of Tax Problem Solvers, the National Association of Tax Professionals, and the National Association of Enrolled Agents, we have what it takes to secure the best possible outcome. 
Payroll Tax Problems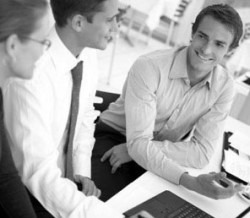 If your business is behind in filing, depositing, or paying your payroll taxes, you may already be experiencing the fallout. You might get hit with payroll tax penalties for underpayment, late payment or filing, or even misclassification of employees. In fact, any kind of misappropriation of payroll tax funds can seriously compound your problems with the IRS. Luckily, Taxation Solutions, Inc. is standing by to provide expert tax problem help. Depending on your specific payroll tax issues, you might need us to help you gather and file paperwork, negotiate to have payroll tax penalties lifted, or represent you in front of the tax authorities. Our team will work tirelessly to make sure your IRS tax problems are soon a thing of the past. 
The first step toward resolving any pressing tax problem is to consult with tax resolution professionals. You and your business are in capable hands with Taxation Solutions, Inc. We're even available to help in an emergency, if your business tax issues simply can't wait! Contact us today to get started. 
corporate tax
tax problems
small business tax
tax resolution