Tax Penalties and Settlements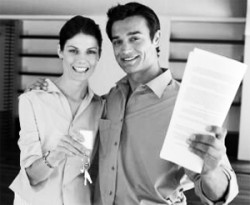 Tax season can be daunting even for the most organized people. If you're not one of them—or if you have a particularly complicated tax return—things will get more difficult fast. And then there are the problems that result from failing to pay or file on time. The IRS imposes late fees and interest charges, and these tax penalties only grow more severe as time goes on. Unless you get help from a qualified tax consultant, your tax problems could eventually result in wage garnishment, property liens, or bank account levies. Luckily, Taxation Solutions, Inc. is standing by to help in Boston. We offer a wide array of tax penalty abatement services, and we can negotiate tax settlements that will greatly improve your financial situation. Our licensed and insured tax settlement specialists can help prevent or stop IRS penalties from negatively affecting your personal or business finances. Contact us to arrange your initial consultation with an experienced enrolled agent or other tax professional on our team! 
What Are Your Tax Settlement Options?
IRS tax relief is not a one-size-fits-all prospect. Your current financial status and the circumstances that led to your tax issues will affect your eligibility for various tax settlements. You can trust the pros at Taxation Solutions, Inc. to select the best course of action to solve your problems. We'll consider settlements such as: 
Offer in compromise
Installment agreement
IRS penalty abatement
Wage garnishment cessation
Lifting of liens and levies
And more! 
Perhaps breaking down your debt balance into monthly payments will make it more manageable and help you avoid getting hit with further tax penalties. Maybe your circumstances make you eligible for partial tax debt reduction or complete IRS debt forgiveness. Whatever the case, you'll need a skilled professional to properly prepare and submit your petition to the IRS. Taxation Solutions, Inc. is in a position to help you get a tax penalty removed from your account, pursue an IRS taxes settlement that will help you repay what you owe, and generally assist you throughout the tax resolution process. We strive to get our clients real and lasting results. 
What else sets Taxation Solutions, Inc. apart from other Boston-area companies offering to help you get an IRS penalty lifted or negotiate a taxes settlement? We have more than four decades of experience under our belts. Our team of tax attorneys and enrolled agents is also appropriately licensed and insured for your protection and peace of mind. We're proud to be affiliated with the American Society of Tax Problem Solvers, the National Association of Tax Professionals, and the National Association of Enrolled Agents. If you're interested in setting up an appointment to discuss your IRS penalties and how you might enjoy IRS tax relief, we're just a phone call away.
Taxation Solutions, Inc. offers emergency appointments. If you're up against a deadline and missing it means getting hit with yet another IRS penalty, don't hesitate to give us a call! We'll get right to work on your case. We'll also be happy to give you a free cost estimate for our services. So what are you waiting for? Take charge of your tax troubles with help from our experienced pros. 
Tax Fees and Resolutions
Tax Penalties
IRS Settlement
Tax Penalty Help
Tax Settlement