Tax Resolution Services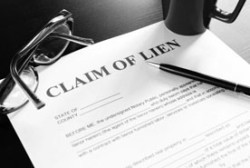 Do you need tax debt resolution for your family or business? Look no further than Taxation Solutions, Inc. We're the greater Boston area's source for skilled and knowledgeable tax resolution services, thanks in part to our more than 40 years of combined experience in our industry. We've become a trusted tax relief company in the region by meeting our customers' needs, whatever they may be. If you're struggling with back taxes and tax penalties, our enrolled agents and other tax experts can provide you with tax relief services that will help you become IRS compliant and give you security and peace of mind. Ready to book your initial consultation with a certified tax resolution specialist from Taxation Solutions, Inc.? We're just a phone call away! 
Our licensed and insured tax resolution specialists are available to provide the following forms of tax problem resolution:
Tax settlement negotiations
Appeals to government actions
Offer in compromise petitions
Installment agreement negotiations
Innocent spouse relief claims
Penalty abatement claims
Wage garnishment cessation petitions
And many others
Whether you know exactly what type of tax debt relief will bring an end to your problems or you need our tax resolution specialists to examine your financial records and come up with a plan of action on your behalf, Taxation Solutions, Inc. will work hard to meet your needs. Our staff has the credentials, practical experience, and qualifications to provide you with everything from tax audit representation to help filing or correcting tax returns from previous years. We can help you set up a payment plan for your back taxes or stop tax liens and levies that have been placed on your assets. We'll create a customized tax problem resolution strategy aimed at helping you meet the IRS's demands while also reducing your financial and emotional burden. 
Qualified Tax Resolution Services
The team at Taxation Solutions, Inc. is fully licensed and insured to provide tax relief services. We're also proud to be a member of the American Society of Tax Problem Solvers, the National Association of Tax Professionals, and the National Association of Enrolled Agents. If tax debt relief is your top priority, it's ours as well. We're one of the best tax relief companies serving Boston because we care about customer service. 
When tax issues are complicating your life, tax debt resolution becomes a top priority. Take the first step toward financial stability by speaking with a certified tax resolution specialist from Taxation Solutions, Inc. We're even available for emergency assistance, if you need help as soon as possible. Make us your go-to tax relief company in Boston and look forward to a swift end to your tax troubles. We'll strive to provide you with responsive service and attention to detail, no matter how quick the turnaround. Our top-notch IRS resolution professionals are well-versed in tax help procedures, tax settlement options, and more. Call today to schedule your initial consultation, and to get a free cost estimate for our IRS tax resolution assistance! 
tax resolution
tax settlement
tax penalty abatements